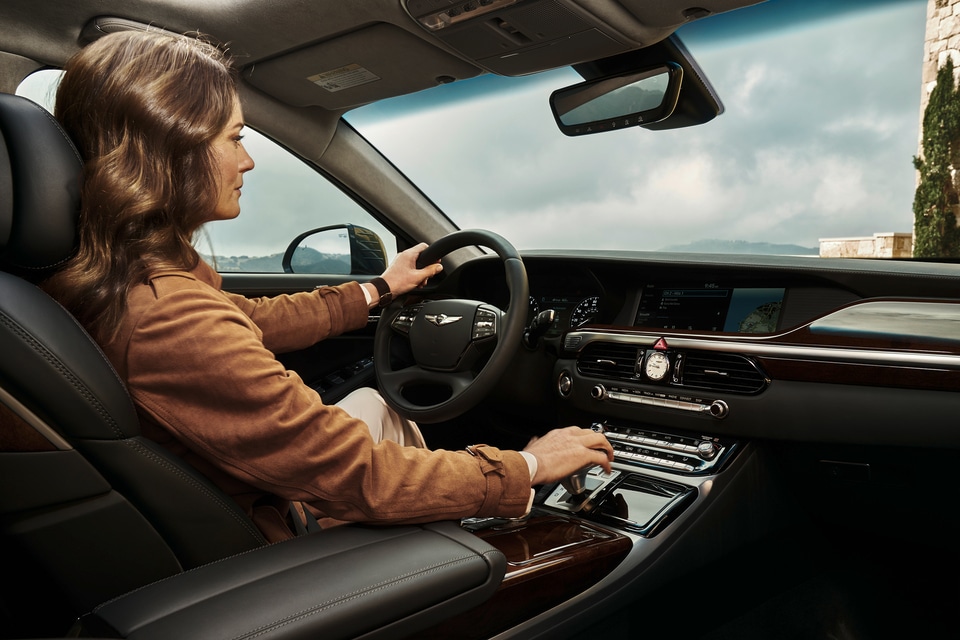 For those seeking out high-level luxury vehicles, we have you covered here at Genesis of Danbury. We serve the surrounding area and give them the chance to take a closer look at our collection of new Genesis vehicles to find premium appeal at our dealership. One of those areas is New Milford, CT as we invite drivers from there to make the trip in to see us and discover how our Genesis vehicles are right for you.
Come Discover New Genesis Vehicles from New Milford
Our sedans and SUVs provide visually appealing options that are head-turners in New Milford and anywhere you go. They provide the highest level of luxury appeal both inside and out, as well as offer top notch performance, outclassing many rival European luxury brands. There's options with different sizes in the sedan category, plus a standout SUV option to let you choose between quality and the right segment for you, as there's sure to be one that grabs your attention.
Our current new Genesis lineup includes:
All these choices are great picks, and you can envision yourself driving through the largest town in the state showing off your ride, or headed to New Milford destinations like Boardman's Bridge or the Village Center for the Arts in impressive fashion.
Save on a Used Luxury Car in New Milford
Along with having new Genesis options, there's also pre-owned Genesis vehicles here which give you a chance to save. We have many recent model year choices which let you get behind the wheel of a luxury vehicle at a lower cost. We also house many used luxury brands here for added choices so you can find the right sedan or SUV for you as an alternative to buying new.
Genesis Service and Repair for New Milford
To keep your Genesis running at its best, our service center is here to help with both basic maintenance and any complex vehicle repairs which require diagnosis. When you keep your service regular you're ensuring a smooth ride, and with new Genesis vehicles, there's warranty coverage so some of your repairs can be covered. We use the right tools, parts and equipment to get the job done, and give you the luxury car driving experience you deserve.