2021 Genesis GV80 vs. 2021 Lincoln Aviator | How Do These Luxury SUVs Compare?
New Genesis GV80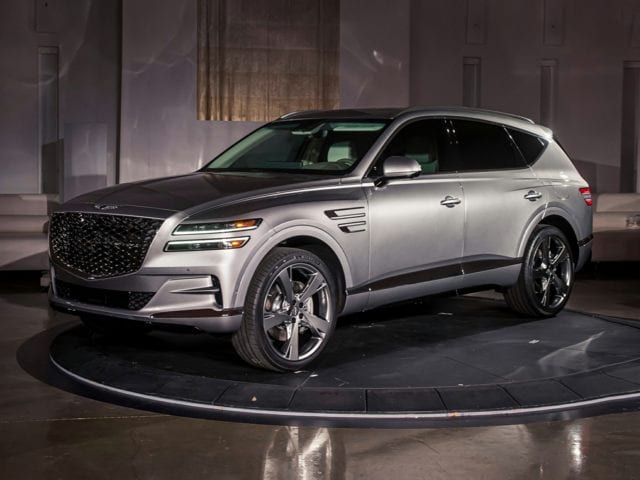 New Lincoln Aviator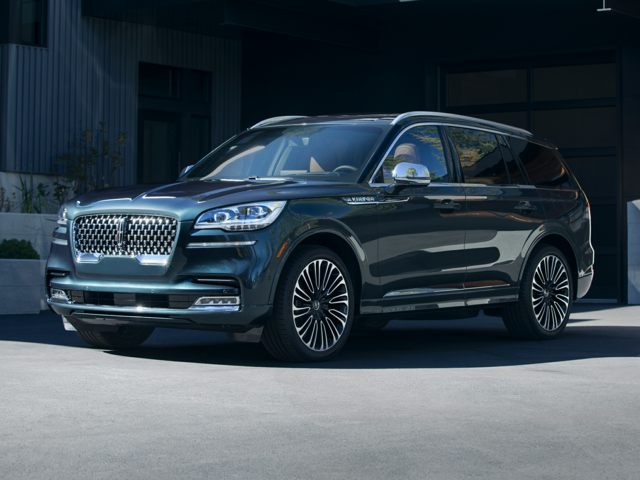 Here at Genesis of Danbury, the new luxury SUV, the Genesis GV80 stands out as an option for those who want high-end performance and versatility out of their next vehicle. For those in Waterbury as well as Fairfield and New Milford, plus Carmel and Mount Kisco, the GV80 is here to explore as you can find it has an abundance of features, and also have the chance to compare it to other options. We've taken the time to compile a comparison of the 2021 Genesis GV80 to the 2021 Lincoln Aviator so you can see the many advantages of the GV80.
2021 Genesis GV80 Price and Trims
There are three different Genesis GV80 vehicles: the Standard, Advanced and Prestige. Each one comes with a 2.5T or 3.5T engine option, and are available in rear-wheel drive as well as all-wheel drive. The Genesis GV80 starts at $48,900 on 2.5T Standard options, and $60,175 for 3.5T AWD options.
2021 Lincoln Aviator Price and Trims
With the Aviator, there are five different options available to you starting with the 2021 Lincoln Aviator Standard starting at $51,100, which its top end trim is priced at $88,505.
Genesis GV80 Interior Design and Cargo Space
Onboard the 2021 Genesis GV80, you're going to find available quilted leather seating, standard heated front seats, ambient lighting, plus a 14.5-inch touch display with Android Auto™ and Apple CarPlay® and USB charging ports throughout the cabin for your entertainment and connectivity. Additionally, you'll have a cargo area and fold down seats for plenty of room to configure your cabin as you need for all activities.
New Lincoln Aviator Interior Design and Cargo Space
The 2021 Aviator seats the same and has similar entertainment features, which includes touch display and smartphone integration along with connectivity for passengers in the rear seats. There's cargo space and different configurations as well as premium seating options too.
2021 Genesis GV80 Exterior Colors and Dimensions
The 2021 Genesis GV80 has measurements of 194.7" L x 77.8" W x 67.5" H with 19- and 22-inch tire options. There's also color options such as Lima Red, Alta White, Adriatic Blue, Himalayan Gray, Gold Coast Silver, Savile Silver, Bik Black, and Uyuni White.
Genesis GV80 Front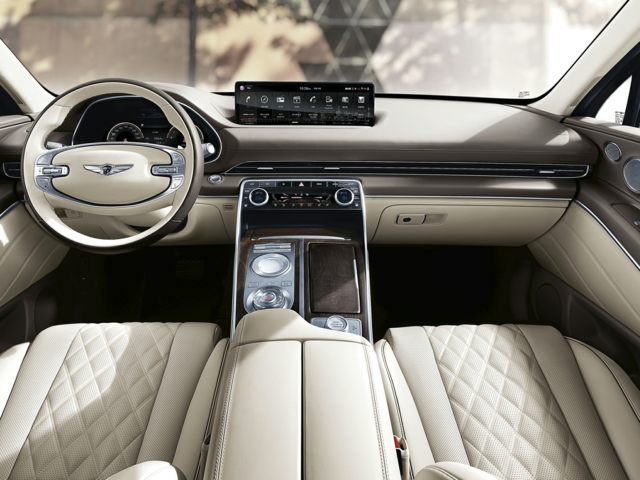 Genesis GV80 Back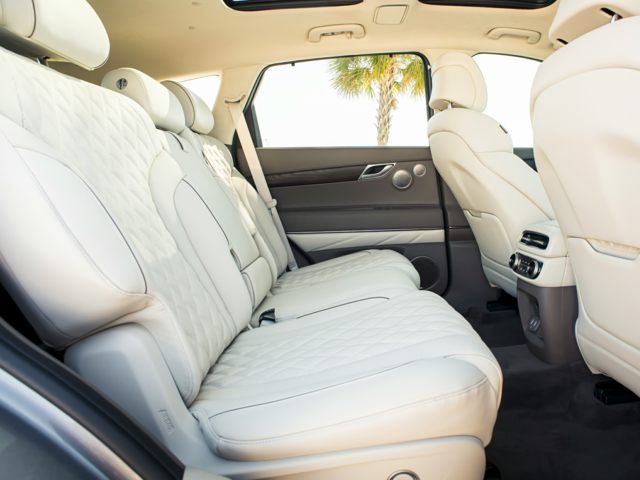 2021 Lincoln Aviator Exterior Colors and Dimensions
The 20210 Lincoln Aviator measures at 199.3" L x 89.9" W x 69.6" H and offers color options such as Blue Diamond Metallic, Burgundy Velvet Metallic, Ceramic Pearl Metallic Tri-Coat, Crystal Copper Metallic, Iced Mocha Metallic Premium, Infinite Black Metallic, Magnetic Gray Clearcoat, Pristine White Metallic Tri-Coat, Red Carpet Metallic, Silver Radiance Metallic.
Genesis GV80 Engines and Powertrain
You're going to find two distinct options for Genesis vehicles. With all 2.5T options there's a turbocharged four-cylinder with 300 horsepower while the 3.5T gives you a twin-turbo V6 engine with 375 horsepower, while both are available in all- and rear-wheel drive.
Lincoln Aviator Engine and Powertrain
The Lincoln Aviator provides a twin-turbocharged V6 engine with 400 horsepower, along with a hybrid offering that adds an electric motor for a total of 494 system horsepower as your only engine options, and is available in all-wheel drive.
2021 GV80 Safety and Reliability
You can cound on standout safety from the Genesis GV80 which includes automatic emergency braking, lane-keeping assist, lane departure warning, pedestrian detection and adaptive cruise control. There's even the ability to utilize available semi-autonomous driving mode for added luxury and convenience.
2021 Lincoln Aviator Safety and Reliability
The Aviator offers many similar driver assistance features which includes pre-collision assist, forward collision warning and pedestrian detection among its options designed at providing you with more alert driving.
Which is Better: 2021 Genesis GV80 or the Lincoln Aviator?
While they are both similar in size and features, we feel you're going to find the most value out of the new Genesis GV80. That's because you have options, and get the same type of features at a lower cost, plus the Genesis GV80 comes with better warranty coverage than the Lincoln Aviator. We're confident you'll see what we mean here in our dealership at Genesis of Danbury so stop in and take a closer look soon!
How Can We Help?
* Indicates a required field