At Genesis of Danbury we're committed to giving you a standout luxury car experience and helping you find the vehicle that best suits your needs. That means helping you compare two different vehicles in our showroom so you can get a better idea of which one is right for you and the benefits to each one individually. When you put our Genesis G70 and G80 together side-by-side, you'll find plenty of similarities, but a few key differences that make them unique vehicles that can stand out individually on their own. Once you see what we mean, we're certain you'll have a better idea of which one you'd like to drive as your next new luxury car purchase in our Danbury area showroom serving Waterbury and Fairfield, CT.
New Genesis G70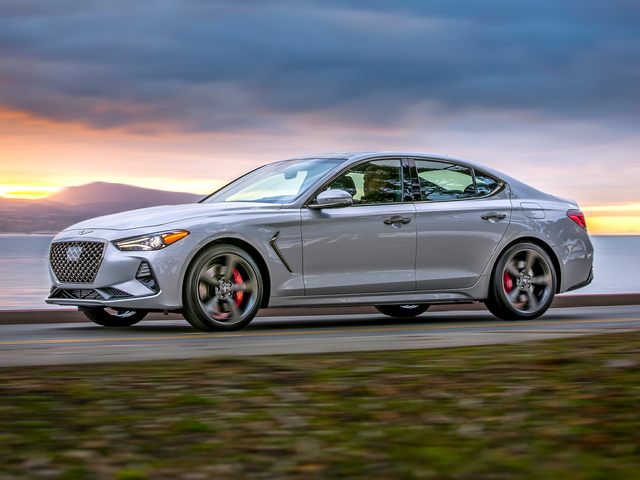 New Genesis G80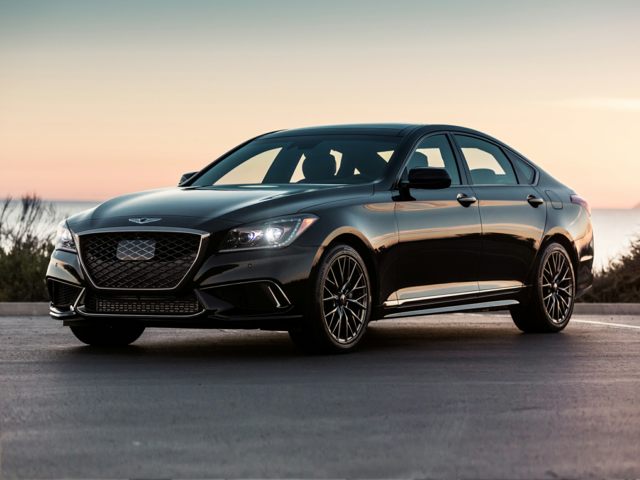 G70 vs. G80: How Are They Different?
The main difference between the two vehicles is a matter of size and segment along with power and performance. The Genesis G70 is considered a compact entry in the luxury car lineup, while the Genesis G80 is a mid-size luxury sedan. Specifically in terms of size, the Genesis G70 has a smaller dimensions in its wheelbase, length, width, and height while also not offering as much interior room as the Genesis G80, which is a bigger vehicle. Compared to outside competition however, each vehicle is near the top of the list in terms of wheelbase and interior space, so there's no need to worry about the spaciousness against rival brands. But, compared to one another, the G80 is bigger, and it's a matter of preference. That's where our team can help you in our showroom. We'll allow you to take a hands-on feel and get a better idea of each cabin size in our showroom, which serves those in Carmel, New Milford and Mount Kisco, NY.
Another difference is performance. The Genesis G70 has a potent 252-horespower four-cylinder option, which again, compared to its outside rivals places it near the front of the pack. But, as the larger and more powerful vehicle, the Genesis G80 offers a 311-horsepower V6 standard, along with V8 options, too. For its updated all-new generation model year in 2021, the Genesis G80 is going to go with a turbocharged inline-four engine with 300 horsepower, and a turbocharged V6 with 375 horsepower, still plenty potent and efficient. Each of these Genesis sedans manage to provide high levels of efficiency with the Genesis G70 providing up to 30 miles per gallon on the highway, while the Genesis G80 offers 26 mpg on the highway.
G70 vs. G80: How Are They Alike?
While the differences are there, there's a lot of similar features on both the G70 and G80 here at Genesis of Danbury. Each offers features like remote keyless entry, along with touch displays with connectivity to Android Auto™ and Apple CarPlay™ plus features like navigation and a whole suite of safety including forward collision warning, adaptive cruise control, blind spot monitoring, and more.
You're also getting the benefit of a five-year/60,000-mile basic new vehicle warranty coverage, along with class-leading 10-year/100,000-mile Powertrain Limited Warranty coverage meaning you'll have the backing of Genesis for the entire time you're leasing a new Genesis should you chose that route, or for the main engine and transmission components if you buy your Genesis to own.
Learn More About Genesis Vehicles Today
If you'd like to find out more, our team would be happy to provide you with all the details you need and answer any questions you might have here at Genesis of Danbury. Our team can go over all the details of the G70 and G80 with you. Contact us to arrange a time to come visit us in our showroom and we'd be happy to get started.
Make an Inquiry
* Indicates a required field